The Anthropologist and the Native
Verfasst von pw am Sa, 10/31/2009 - 00:24.
Seneviratne, H. L. (Hrsg.):
The Anthropologist and the Native : Essays for Gananath Obeyesekere / ed. by H. L. Seneviratne. - Firenze : Società Editrice Fiorentina, 2009. - 496 S. - (Alti studi di storia delle religioni)
ISBN 978-88-6032-115-2
EUR 58,00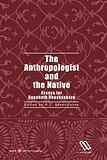 Beschreibung
This volume honouring the work of Gananath Obeyesekere, one of the most provocative anthropologists of our time, consists of twenty papers by friends, students and colleagues. The diversity of the contributions, many of them by leaders in their respective disciplines, makes the volume appealing across disciplines to students of anthropology, history, sociology, literature and religion. [Verlagsinformation]
Inhalt
Editor's Note. 11
I. THE INDIAN TRADITION AND ITS REPRESENTATION
1. Partha Mitter: Language and Race in Colonial Representations of Indian Society and Culture. 19
2. John Nemec: When the Paramparā Breaks: On Gurus and Students in the Mahābhārata. 35
3. Patrick Olivelle: The Living and the Dead: Ideology and Social Dynamics of Ancestral Commemoration in India. 65
4. David Shulman: On Singularity: What Sanskrit Poeticians Believe to be Real. 75
II. CASTE, KINSHIP, LAND AND COMMUNITY
5. Lawrence A Babb: Recasting a Caste: The Case of the Dadhich Brahmans. 103
6. James Brow: Reconstituting Village Communities: Sir William Gregory's Efforts to Renovate Village Agriculture in Ceylon's North Central Province. 125
7. Dennis McGilvray: Dowry in Batticaloa: The Historical Transformation of a Matrilineal Property System. 137
III. RENUNCIATION AND POWER
8. Arjun Appadurai: The Morality of Refusal. 163
9. H. L. Seneviratne: Revolt in the Temple: Politics of a Temple Paintings Project in Sri Lanka. 179
10. Peter van der Veer: Pain and Power; Reflections on Ascetic Agency. 203
IV. BUDDHISM TRANSFORMED
11. Anne M. Blackburn: 'Buddhist Revival' and the 'Work of Culture' in 19th-century Lanka. 221
12. Steven Kemper: Dharmapala's Buddhisms. 247
13. Donald K. Swearer: Religion and Globalization from the Historical Perspective of Thai Buddhism. 273
V. THE ENIGMA OF THE TEXT
14. Wendy Doniger: The Mythology of the Kāmasūtra. 293
15. Kitsiri Malalgoda: Mandārampura Puvata: An Apocryphal Buddhist Chronicle. 317
16. Romila Thapar: Variants as Historical Statements: the Rāma-Kathā in Early India. 349
VI. THE ANTHROPOLOGIST AND THE NATIVE
17. Arjun Guneratne: Plain Tales from the Field: Reflections on Fieldwork in Three Cultures. 397
18. Abdelmajid Hannoum: The (Re)Turn of the Native: Ethnography, Anthropology, and Nativism. 423
19. R.L. Stirrat, Dinah Rajak: Romance of the Field? 445
20. Mark Whitaker: Human Rights and 'Practical Rationality' among Sri Lankan Tamils and Americans. 471
List of Contributors. 487
Gefeierte Persönlichkeit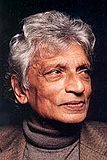 GANANATH OBEYESEKERE, Professor Emeritus, Department of Anthropology, Princeton University. Faculty profile.
Herausgeber
H. L. SENEVIRATNE is Professor Emeritus of Anthropology, University of Virginia. He is the author of Rituals of the Kandyan State (Cambridge 1978), The Work of Kings (Chicago 1999), and the editor of Identity, Consciousness and the Past (Oxford 1997). Profile page.
Quellen: Società Editrice Fiorentina; Libreria Universitaria