Language and Reality
Verfasst von pw am Di, 05/10/2011 - 20:28.
Bronkhorst, Johannes:
Language and Reality : on an Episode in Indian Thought / by Johannes Bronkhorst. Transl. from the French by Michael S. Allen and Rajam Raghunathan. Revised and with a new appendix. - Leiden [u.a.] : Brill, 2011. - xiv, 170 S. - (Brill's Indological Library ; 36)
Einheitssachtitel: Langage et réalité <engl.>
ISBN 978-90-04-20435-5
EUR 88,00 / US$ 125,00
DDC: 181.4
-- Angekündigt für April 2011 --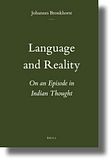 Beschreibung
For a number of centuries Indian philosophers of all persuasions were convinced that there was a particularly close connection between language and reality, also, or even primarily, between sentences and the situations they describe. This shared conviction was responsible for a perceived problem. Different currents in Indian philosophy can be understood as different attempts to solve this problem; these include the satkāryavāda of the Sāṃkhyas, the anekāntavāda of the Jainas, the śūnyavāda of the Buddhists, and many others. By bringing to light the shared problem underlying almost all schools of Indian philosophy, this book shows the interconnectedness of currents that had hitherto been thought of as quite independent of each other. [Verlagsinformation]
Autor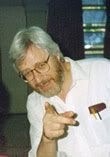 JOHANNES BRONKHORST is professor of Sanskrit and Indian studies at the University of Lausanne (Switzerland) since 1987. Doctorates: Pune (India, 1979), Leiden (Netherlands, 1980). Recent books: Greater Magadha (2007), Aux origines de la philosophie indienne (2008), Buddhist Teaching in India (2009), Buddhism in the Shadow of Brahmanism (2011). Profile page.
Quellen: Brill; Library of Congress; WorldCat