A Grammar and Dictionary of Zaiwa
Verfasst von pw am Fr, 10/29/2010 - 21:40.
Lustig, Anton:
A Grammar and Dictionary of Zaiwa / Anton Lustig. - Vol. 1-2. - Leiden [u.a.] : Brill, 2010. - Vol. 1: xxvi, 1076 S., Vol. 2: xii, 562 S. - (Brill's Tibetan Studies Library ; 5,11 : Languages of the greater Himalayan region)
Hochschulschrift. Teilw. zugl.: Leiden, Univ., Diss., 2002 unter dem Titel: Zaiwa grammar
ISBN 978-90-04-18489-3
ISBN 978-90-04-19221-8 (vol. 1)
ISBN 978-90-04-19222-5 (vol. 2)
EUR 239,00 / US$ 340,00
DDC: 495.4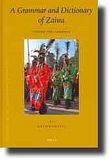 Beschreibung
Dr. Anton Lustig's Grammar and Dictionary of Zaiwa is a thorough and unique documentation of this main language of the Jingpo minority in southwest China. Volume I clarifies the precise meanings of numerous grammatical and lexical categories, in a holistic and all-encompassing but also vivid way, offering real insight into the conceptual universe of this typologically highly interesting tonal language, with suprasegmental traits. Volume II contains a dictionary, stories and songs. This work is also a historical monument for and tribute to this endangered language. [Verlagsinformation]
Autor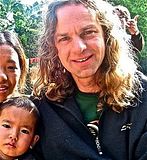 ANTON LUSTIG (*1964, Netherlands) has spent about half his life in China. After finishing this book, he is still working for the benefit of the Zaiwa/Jingpo people, as a painter, composer, educator, ethnographer and leader of Prop Roots, a program on education, ethno-linguistics and intercultural exchange. Profile page (Himalayan Languages). Facebook profile.
Quellen: Brill; Amazon; WorldCat; Library of Congress