Grammar of Dhimal
Verfasst von pw am Di, 07/21/2009 - 20:06.
King, John Timothy:
A Grammar of Dhimal / John T. King. - Leiden [u.a.] : Brill, 2009. - 640 S. - (Languages of the Greater Himalayan Region ; 8)
Hochschulschrift. Teilw. zugl.: Leiden, Univ., Diss., 2008
ISBN 978-90-04-17573-0
EUR 173,00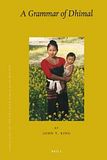 Beschreibung
The present work, a grammar of Dhimal, fills an important void in the documentation of the vast and ramified Tibeto-Burman language family. Dhimal, a little known and endangered tongue spoken in the lowlands of southeastern Nepal by about 20,000 individuals, is detailed in this work. With data gathered in the village of Āṭhiyābārī, the author crafts a readable description of the western dialect, using over 1000 examples to illustrate usage. Included in this reference work are seventeen texts, riddles, songs and a Dhimal-English glossary. Joining other recent ground-breaking linguistic descriptions by researchers from the Himalayan Languages Project at Leiden University, this grammar of Dhimal will have lasting scientific value and aid the Dhimal community in preserving their language. [Verlagsinformation]
Inhalt
List of figures
Abbreviations and conventions
Acknowledgements
1. Introduction
2. Phonology
3. Nominal morphology
4. Verbal morphology
5. The sentence
Text 1: Courting
Text 2: Catching rats
Text 3: Hunting monitor lizards
Text 4: The lowland strong man
Text 5: The tiger and the yogi
Text 6: The splitting of the banana leaf
Text 7: The jackal and the bear
Text 8: The snake husband
Text 9: The boy and the king's daughter
Text 10: The evil stepmother
Text 11: Where chickens come from
Text 12: Shit eater
Text 13: The sick one
Text 14: Making rice beer
Text 15: Wedding ceremony
Text 16: Asare celebration
Text 17: Later clan worship during Parba
Riddles
Songs
Inflexional Paradigms
Kinship terms
Dhimal-English glossary
Bibliography
Autor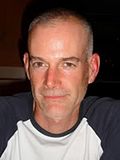 JOHN T. KING, Ph.D. (2008) in Linguistics, University of Leiden, lives and works in San Francisco, California. He has published several articles dealing with linguistic aspects of Dhimal.
Quellen: Brill; Leiden University Repository; Amazon