Muslims in Indian Cities
Verfasst von pw am So, 05/20/2012 - 10:57.
Gayer, Laurent [u.a.] [Hrsg.]:
Muslims in Indian Cities : trajectories of marginalisation / Laurent Gayer, Christophe Jaffrelot. - London : Hurst (Vertrieb in den USA über Columbia University Press), 2012. - IX, 400 S. : Kt. - (Comparatives Politics and International Studies Series)
ISBN 978-1-84904-176-8 (hbk.)
£ 25,00
ISBN 978-0-231-70308-6
US$ 40,00
DDC: 305.6970954091732
Beschreibung
At more than 150 million people, Muslims are the largest Indian minority but are facing a significant decline in socio-economic as well as political terms – while waves of communal violence have affected them over the last twenty-five years.
In India's cities, these developments find contrasting expressions. While Muslims are lagging behind, local syncretic cultures have proved to be resilient in the South and in the East (Bangalore, Calicut, Cuttack). In the Hindi belt and in the North, Muslims have met a different fate, especially in riot-prone areas (Ahmedabad, Mumbai, Jaipur, Aligarh) and in the former capitals of Muslim states (Delhi,
Hyderabad, Bhopal, Lucknow).
These developments have resulted in the formation of Muslim ghettos and Muslim slums in places like Ahmedabad and Mumbai. But (self-)segregation also played a role in the making of Muslim enclaves, like in Delhi and Aligarh, where traditional elites and the new Muslim middle class searched for physical as well as cultural protection through their regrouping.
This book supplements an ethnographic approach to Muslims in eleven Indian cities with a quantitative methodology in order to give a firsthand account of this untold story. [Verlagsinformation]
Inhalt
Acknowledgments. vii
List of Maps. ix
Introduction: Muslims of the Indian City. From Centrality to Marginality. 1
Laurent Gayer and Christophe Jaffrelot
1. 'Unwanted in my City' - The Making of a 'Muslim slum' in Mumbai. 23
Qusiya Contractor
2. Facing Ghettoisation in 'Riot-city': Old Ahmedabad and Juhapura between Victimisation and Self-help. 43
Christophe Jaffrelot and Charlotte Thomas
3. Ramganz, Jaipur: From Occupation-Based to 'Communal' Neighbourhood? 81
Gayatri Jai Singh Rathore
4. A Minority with a Minority: the Shias of Kashmiri Mohalla, Lucknow. 105
Gilles Verniers
5. Aligarh: Sir Syed Nagar and Shah Jamal, Contrasted Tales of a 'Muslim' City. 129
Juliette Galonnier
6. Bhopal Muslims: Besieged in the Old City? 159
Christophe Jaffrelot and Shazia Aziz Wülbers
7. Muslims of Hyderabad - Land locked in the Walled City. 189
Neena Ambre Rao and S. Abdul Thaha
8. Safe and Sound: Searching for a 'Good Environment' in Abul Fazl Enclave, Delhi. 213
Laurent Gayer
9. Marginaled in a Syncretic City: Muslims in Cuttack. 237
Pralay Kanungo
10. Kozhikode (Calicut)'s Kuttichira: Exclusivity Maintained Proudly. 263
Radhika Kanchana
11. Muslims in Bangalore: a Minority at Ease? 287
Aminah Mohammad-Arif
Conclusion: 'In Their Place'? The Trajectories of Marginalisation of India's Urban Muslims. 311
Laurent Gayer and Christophe Jaffrelot
Annex: Hindu/Muslim Riots in Post-Independence India. 327
Notes. 331
Bibliography. 383
Index. 391
Herausgeber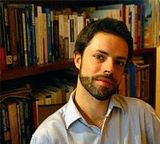 LAURENT GAYER is a research fellow at the Centre National de la Recherche Scientifique (CNRS), currently posted at the Centre de Sciences Humaines (CSH) in New Delhi. He is also research associate at the Centre d'Etudes de l'Inde et de l'Asie du Sud in Paris.
CHRISTOPHE JAFFRELOT is research director at CNRS and teaches South Asian politics and history at Sciences Po (Paris), as well as at King's College, London. From 2000 to 2008, he served as director of CERI at Sciences Po and is arguably one of the world's most respected writers on Indian society and politics. His publications include The Hindu Nationalist Movement and Indian Politics: 1925 to the 1990s; India's Silent Revolution: The Rise of the Lower Castes in North India; and Dr. Ambedkar and Untouchability: Fighting the Indian Caste System. Profile page.
Quellen: Hurst; Columbia University Press; WorldCat (1); WorldCat (2); Blackwell's Bookshop Online

Gayer/Jaffrelot: Muslims in Indian Cities, 2012