Samskrta-sadhuta
Verfasst von pw am Fr, 02/03/2012 - 08:38.
Watanabe, Chikafumi [Hrsg.]:
Saṁskṛta-sādhutā : studies in honour of Professor Ashok Aklujkar / ed. by Chikafumi Watanabe, Michele Desmarais, Yoshichika Honda. - New Delhi : D. K. Printworld, 2012. - xxiv, 591 S. : Ill.
ISBN 9788124606315
US$ 72,00 (D.K. Printworld)
US$ 85,00 (Vedams Books)
DDC: 491.2
Beschreibung
Making any valuable and original contribution to the treasure troves of knowledge and world literature based on serious studies, deep thought, extensive research, intensive literary discourses and experience gained through continued exposure and involvement, is not everybody's forte. It is for such literary acumen, intrinsic scholastic qualities and other personal attributes that make Dr. Ashok Aklujkar stand out and be regarded as the world-renowned Sanskrit scholar of the modern times in whose honour and appreciation this volume has been compiled and published.
Several leading and gifted scholars from across the world have contributed a wide range of interesting research articles for this special volume that deal with major areas of Sanskrit and related studies such as philosophy, religion, linguistics, poetics, art and sociology. As a befitting tribute to the scholarly interests and attainments, reflected in the published works of Prof. Aklujkar, essays exploring the complexities in Sanskrit grammars and Indic linguistic philosophy take the centre stage in this volume. Good care has also been taken to devote sufficient space to the poetics and the inherent relation between Sanskrit and Pali -- the two other important areas Prof. Aklujkar has focussed on, from time to time.
In this compendium of assorted and absorbing articles authored by quite senior and well-known scholars of repute, appear alongside an equal number of articles from new generation, young scholars of merit, wherein they have attempted to offer the fruits of their original and critical research work. [Verlagsinformation]
Inhalt
Preface
A brief Biography of Professor Ashok Narhar Aklujkar
Publications of Professor Ashok Aklujkar
1. ACHARYA, DIWAKAR:
The Patravidhi: A Lakulīśa Pāśupata Manual on Purification and Use of the Initiate's Vessel
2. ARJUNWADKAR, KRISHNA S.:
God's Place in the Six Orthodox Systems
3. BAHULKAR, SHRIKANT S. and DEOKAR, MAHESH A.:
Ideology and Language Identity: a Buddhist Perspective
4. BRONKHORST, JOHANNES:
Bhaṭṭoji Dīkṣita and the Revival of the Philosophy of Grammar
5. CANDOTTI, MARIA PIERA:
The Role and Import of the Metalinguistic Chapters in the New Paninian Grammars
6. CARDONA, GEORGE:
A Note on Vākyapadīya 1.45/46: ātmabhedas tayoḥ kecid...
7. DAS, RAHUL PETER:
On "Hindu" Bioethics
8. DEOKAR, LATA M.:
Some Observations on Buddhism and Lexicography
9. DEOKAR,MAHESH A.:
Some Probable Sanskrit Sources of the Pali Grammarians with special reference to Aggavamsa
10. DESHPANDE,MADHAV M.:
Bhaṭṭoji Dīkṣita's Perceptions of Intellectual History: Narrative of Fall and Recovery of the Grammatical Authority
11. DESMARAIS, MICHELE M.:
Close Relations: Pandits, Pedagogy and Plasticity
12. FUJII, TAKAMICHI:
Sentence Meaning as a Causal Process
13. GEROW, EDWIN:
Bengali Vaishnava Aesthetics
14. GILLON, BRENDAN S.:
Exocentric (bahuvrihi) Compounds in Classical Sanskrit
15. GRANOFF, PHYLLIS:
The Art of the Philosopher: Painting and Sculpture as Metaphor
16. HAAG, PASCALE:
I Wanna Be a Brahmin Too. Grammar, Tradition and Mythology as Means for Social Legitimisation among the Vaidyas in Bengal
17. HIRANO, KATSUNORI:
Historical Significance of the Definition of Universal in the Vyomavatī
18. HOUBEN, JAN E. M.:
Grammar & Other Modes of the Mind
19. KANO, KYO:
Blue Smoke: Perceptual Judgment in the Determination of Causal Nexus
20. KATAOKA, KEI:
Is Killing Bad? Dispute on Animal Sacrifices between Buddhism and Mīmāṃsā
21. KAWAJIRI, YOHEI:
A Critical Edition of the Īśvarapratyabhijñāvimarśinīvyākhyā on the maṅgala verse of the Īśvarapratyabhijñāvimarśinī
22. OGAWA, HIDEYO:
Abstraction (apoddhara) Theory and a Sentence Meaning: A Study of the Vṛtti on VP 2.39
23. OLIVELLE, PATRICK:
The Implicit Audience of Legal Texts in Ancient India
24. POLLOCK, SHELDON:
Rasa after Abhinava
25. SARMA, SREERAMULA RAJESWARA:
Avid Mathematician and the Spurned Wife: A Motif from the Dhammillahimdi
26. SHARMA, ARVIND:
A Textual Variant in the Aitareyopaniṣad and Its Overlooked Significance for the Position of Women in Hinduism
27. SPARHAM, GARETH:
Abhisamayālaṃkāra 2.20: on the Difference Between stobha in the Sāmaveda and Prajñāpāramitā
28. TORELLA, RAFFAELE:
Observations on yogipratyakṣa
29. UNEBE, TOSHIYA:
Cognition and Language: A Discussion of Vākyapadīya 1.131 with Regard to Criticism from the Buddhists
30. VERGIANI, VINCENZO:
Bhartṛhari's Views on Liminal Perception and Self-Awareness
31. WADA, TOSHIHIRO:
Gaṅgeśa on the Meaning of Verbal Suffixes (2)
32. WATANABE, CHIKAFUMI:
Madhyamakahṛdayakārikā III. 147–158
33. YOSHIMIZU, KIYOTAKA:
Tradition and Reflection in Kumārila's Last Stand against the Grammarians' Theories of Verbal Denotation
Index
Gefeierte Person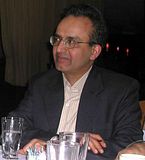 ASHOK AKLUJKAR (*1941), professor emeritus, Department of Asian Studies, University of British Columbia, Vancouver. Profile page.
Herausgeber
CHIKAFUMI WATANABE (渡辺親文) received his M.A. degree from the University of British Columbia and Ph.D. from the University of Calgary. His primary research interest is Mahayana Buddhism. He teaches Religion and related Subjects at Osaka University.
Quellen: D.K. Printworld; Vedams Books; Pratibhanusarini