Two Truths in Bon
Verfasst von pw am Do, 10/13/2011 - 10:13.
Kumagai, Seiji:
The Two Truths in Bon / Seiji Kumagai. - Kathmandu : Vajra Publications, 2011. - x, 341 S.
ISBN 978-9937-506-60-1
US$ 25,00 (Vajra Bookshop)
£ 17,96 (Wisdom Books)
US$ 117,00 (Bagchee)
DDC: 299.54; 181.0954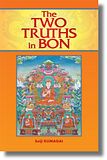 Beschreibung
The Two Truths in Bon is an innovative survey of Madhyamika's two truths theory of the Bon religion in comparison with Indian and Tibetan Madhyamika. Since 1960's Bonpo study has developed rapidly in western countries. Concerning its doctrine, they seem to have focused on Vajrayāna and Dzogchen. On the other hand, the study on Sūtrayāna has been left behind. Madhyamika philosophy is the fundamental basis of Vajrayana and Dzogchen, and the two truths is the basic theory (gzhi) of Madhyamika. The Two Truths in Bon is the first comprehensive study published in western language on Bonpo Madhyamika philosophy. In the Introduction of The Two Truths in Bon, Seiji Kumagai provides an overview of the general history of the two truths in Indian Buddhism and Tibetan Buddhism. This is also helpful to understand how Bonpo thinkers were influenced by Buddhist doctrine and how they have created their own theory. "Bon might indeed claim to be the true religion of Tibet. Accepting everything, refusing nothing through the centuries, it is the one all-embracing form of Tibetan religion." This is what Dr. David Snellgrove, who has accelerated the modern Bon studies, wrote in his Nine Ways of Bon 1967:12. In recent years, enormous effort has been made to clarify what Bon religion is. Although the research basis was successfully established to some extent, precise analyses of Bonpo doctrines still are far behind those in Buddhism. In this context, Dr. Seiji Kumagai's careful analysis of Bonpo Two Truths theory, that is the basis of Mādhyamika philosophy, makes a great contribution along Snellgrove's claim. This volume, the first comprehensive study on that topic written in English, will give a strong impetus to further study of Bon religion. - Prof. Nagano [Vajra Bookshop]
Autor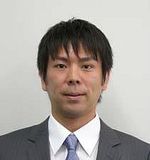 Seiji KUMAGAI (熊谷誠慈), Kyoto University. Profile page.
Quellen: Vajra Bookshop; Bagchee; Wisdom Books; WorldCat