Simavicarana
Verfasst von pw am Mi, 08/03/2011 - 09:36.
Kieffer-Pülz, Petra [Hrsg.]:
Sīmāvicāraṇa : a Pali letter on monastic boundaries by King Rāma IV of Siam / Petra Kieffer-Pülz. - Bangkok and Lumbini : Fragile Palm Leaves Foundation ; Lumbini International Research Institute, 2011. - xxxii, 64 S. : Ill. - (Materials for the Study of the Tripiṭaka ; 7)
978-974-350-399-3
THB 175,00
DDC: 294.3657; 294.384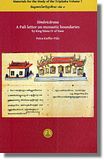 Beschreibung
Sīmāvicāraṇa presents an annotated romanized edition of a letter composed in Pali by Thera Vajirañāṇa - that is, by King Mongkut (Rama IV) of Siam when he was a monk before he took the throne. Sent in 1844 to Thera Laṃkāgoḍa Dhīrānanda in Sri Lanka, the long and learned letter is effectively a monograph on practical aspects of ceremonial monastic boundaries. The letter is supplemented by a shorter letter on the same subject. The volume includes a bibliography, an index locorum, and an index of names, titles, and place names. [Vom Buchrücken]
Inhalt
Figures. viii
Preface by Prapod Assavavirulhakarn. ix
INTRODUCTION
1. Text. xi
2. The writers. xiv
3. The recipient. xviii
4. Form ofLetter 2. xx
5. Summary ofthe contents of Letter 2. xxi
6. Sources for the present edition. xxvii
7. Relation between the three editions. xxix
8. Conventions adopted. xxix
9. Variants generally not noted. xxx
10. Indices. xxxii
EDITION
Letter 1. 1
Letter 2. 3
Acknowlegements. 49
Abbreviations and bibliography. 51
Index locorum. 55
Index of names, titles and place names. 59
Herausgeberin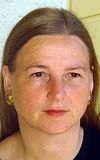 PETRA KIEFFER-PÜLZ, Projektmitarbeiterin am DFG-Projekt "Wissenschaftliches Pāli" der Akademie der Wissenschaften und der Literatur Mainz. Projektseite.
Quellen: Chulabook