Spread of Tibetan Buddhism in China
Verfasst von pw am Di, 10/04/2011 - 18:21.
Yü, Dan Smyer:
The Spread of Tibetan Buddhism in China : Charisma, Money, Enlightenment / Dan Smyer Yü. - London [u.a.] : Routledge, 2011. - ca. 228 S. - (Routledge Critical Studies in Buddhism)
ISBN 978-0-415-57532-4
£ 75,00
DDC: 294.39230951
-- Angekündigt für September 2011 --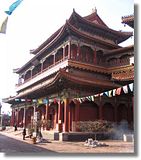 Beschreibung
This book is concerned with contemporary Tibetan Buddhist revivals in the Tibetan regions of the Sichuan and Qinghai Provinces in China. Interpreting the intricate entanglements of the Buddhist revivals with cultural identity, state ideology, and popular imagination of Tibetan Buddhist spirituality in contemporary China, the author explores the broader sociocultural implications of such revivals.
Based on detailed cross-regional ethnographic work, this book demonstrates that the revival of Tibetan Buddhism in contemporary China is intimately bound with both the affirming and negating forces of globalization, modernity, and politics of religion, indigenous identity reclamation, and the market economy. The analysis points to the multidimensionality of Tibetan Buddhism in relation to different religious, cultural, and political constituencies of the PRC. By recognizing the greater contexts of China's politics of religion and of the global status of Tibetan Buddhism, this book presents an argument that the revival of Tibetan Buddhism is not an isolated event limited merely to Tibetan regions; instead, it is a result of the intersection of both local and global transformative changes. [Verlagsinformation]
Aus dem Inhalt
1. Introduction: Mise-en-scène of Tibetan Buddhism in China
2. Tulkus, Genuine Charisma, and Its Transmissible Interiority in Kham and Amdo
3. Spirit Mountains, Sacred Sites, and Territorial Charisma
4. Pilgrimage from Han China to High Altitude Enlightenment
5. Money, Freedom, and the Price of Charismatic Teachings
6. Re-understanding of Scientism, Scapegoating, and the Marginality of Religion in China from a Tibetan Perspective
7. Buddhism, Ethnic Nationalism, and Destigmatization of Tibet in the Cyberspace of Urban Tibetans
8. Conclusion: Globalization, Performance Religion, and Tibet as a Remedy for Modern Illnesses
Autor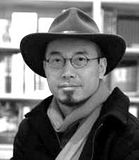 DAN SMYER YÜ is the associate director of the Ethnic Minority Study Centre of China at the Minzu University of China, Beijing. His publications include Charisma and Its Transmissibility, Living Buddhas, Netizens, and the Price of Religious Freedom, and Hero, Myth, Metaphor: King Gesar as a Tibetan Folk Identity. Profile page.
Quellen: Routledge; Amazon (UK); WorldCat; Library of Congress
Bildquelle: Wikipedia