Debating the Dasam Granth
Verfasst von pw am Di, 01/04/2011 - 23:18.
Rinehart, Robin [Übers.]:
Debating the Dasam Granth / Robin Rinehart. - New York : Oxford University Press, 2011. - ca. 224 S. - (AAR Religion in Translation)
ISBN 978-0-19-975506-6 (Hardcover)
US$ 74,00
DDC: 294.682
-- Angekündigt für Januar 2011 --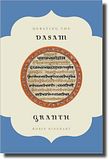 Beschreibung
The Dasam Granth is a 1,428-page anthology of diverse compositions attributed to the tenth Guru of Sikhism, Guru Gobind Singh, and a topic of great controversy among Sikhs. The controversy stems from two major issues: a substantial portion of the Dasam Granth relates tales from Hindu mythology, suggesting a disconnect from normative Sikh theology; and a long composition entitled Charitropakhian tells several hundred rather graphic stories about illicit liaisons between men and women. Sikhs have debated whether the text deserves status as a "scripture" or should be read instead as "literature." Sikh scholars have also long debated whether Guru Gobind Singh in fact authored the entire Dasam Granth. Much of the secondary literature on the Dasam Granth focuses on this authorship issue, and despite an ever-growing body of articles, essays, and books (mainly in Punjabi), the debate has not moved forward. The available manuscript and other historical evidence do not provide conclusive answers regarding authorship. The debate has been so acrimonious at times that in 2000, Sikh leader Joginder Singh Vedanti issued a directive that Sikh scholars not comment on the Dasam Granth publicly at all pending a committee inquiry into the matter. Debating the Dasam Granth is the first English language, book-length critical study of this controversial Sikh text in many years. Based on research on the original text in the Brajbhasha and Punjabi languages, a critical reading of the secondary literature in Punjabi, Hindi, and English, and interviews with scholars and Sikh leaders in India, it offers a thorough introduction to the Dasam Granth, its history, debates about its authenticity, and an in-depth analysis of its most important compositions. [Verlagsinformation]
Inhalt
Introduction
1. The Life of Guru Gobind Singh (1666-1708) and the History of the Dasam Granth
2. The "Wondrous Drama" of Guru Gobind Singh
3. Tales of the Goddess
4. The Tricky Tales
Conclusion
Notes
References
Index.
Übersetzerin
ROBIN RINEHART, Professor of Religious Studies, Lafayette College. Profile page.
Quellen: Oxford University Press (USA); Amazon; WorldCat; Library of Congress.