South Asian archaeology 2007
Verfasst von pw am So, 10/31/2010 - 19:23.
Callieri, Pierfrancesco [u.a.] [Hrsg.]:
South Asian archaeology 2007 : proceedings of the 19th Meeting of the European Association of South Asian Archaeology in Ravenna, Italy, July 2007 / ed. by Pierfrancesco Callieri, Luca Colliva. - Vol. 2: Historic Periods. - Oxford : Archaeopress, 2010. - 375 S. : Ill., Kt. - (British Archaeological Reports : international series ; 2133)
ISBN 978-1-4073-0674-2 / 1-4073-0674-X
£ 56,00
DDC: 934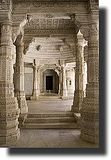 Inhalt
1. A.A. Amar:
Contextualising Bodhgaya: A Study of Settlements and Monastic Sites in the Bodhgaya Region
2. L.A. Babb et al.:
Desert Temples: Archaeology in Present Time
3. C. Basu:
Devotional Figures on Buddhist Images from Ancient Mathura
4. G. Bhattacharya:
New Element of Fantasy and Rhythm Introduced in Gupta Art
5. P. Brancaccio:
Cave 2 at Aurangabad: Buddhist Art at the Threshold of the 7th Century
6. M.L. Carter:
The Evolution of the Goddess with the Cornucopia
7. M. Di Mattia:
The Buddha's Doorways and the rGya.dpag.pa'i lha.khang of Nako
8. M.A.J. Eder:
"Early Terracotta-Figures from Kanauj: Chessmen?" Chapter II: Half an Answer and More Questions
9. G. Foekema:
Hoysaḷa Temples (Karnātaka, Southern India) Built in the Northern Style of Architecture
10. M. Frenger:
Sculptures of Sūrya's Attendants from Mathurā
11. B. Genito:
From the Achaemenids to the Sasanians. Dāhān-e Gholāmān, Qal'a-ye Sam, Qal'a-ye Tapa: Archaeology, Settlement and Territory in Sīstān (Iran)
12. S. Gill:
Kantanagar Temple (North-East Bengal): a Carefully Planned Iconographic Universe?
13. R. Giunta:
New Epigraphic Data from the Excavations of the Ghaznavid Palace of Mas'ūd III at Ghazni (Afghanistan)
14. J. Hawkes:
Bharhut and its Wider Regional Context
15. A.-C. Juramie:
Conservation, Restoration or Reconstruction? The Case of a Wooden Temple in the Indian Himalayas (Maheshvar Temple at Sungra, Kinnaur, Himachal Pradesh). Preliminary Research
16. V. Lefèvre:
Yaksas or Portraits? A Re-Evaluation of the so-Called 'Yakṣa Statues' from the Maurya-Śuṅga Period
17. C. Lippolis:
Parthian Nisa. Some Considerations Based on New Research
18. C.L. Muzio:
Unpublished Terracotta Figurines from the Bukhara Oasis
19. T. Lorenzetti:
Peculiar and Unknown Iconographies of the Nāyaka Period in Tamil Country
20. K. Meahl-Blondal:
Newari Influence in Tibetan Paintings between the 11th and 14th Centuries
21. G.J.R. Mevissen:
Hitherto Unidentified Metal Sculptures of the Pañcarakṣā Goddess Mahāsāhasrapramardanī from Nepal and Tibet
22. N. Nakatani et al.:
Through Ports, Passes and Junctions: Reconsideration of the Excavational Patterns of Minor Buddhist Caves in Western India with Special Reference to Junnar
23. H.F. and H.A. Neumann:
11th Century Wall Paintings of Zhwa lu
24. C. Pohl-Thiblet:
Aspects of Buddhist Artefacts and Features from the Excavation of Garab-Dzong, District Mustang, Nepal. The case of the Room 2 in House 5
25. M.A. Polichetti:
Tantra in Asylum – the Veiovis of Monterazzano's Thunderbolt: Harbinger of Indian Tantric Vajra?
26. E.M. Raven:
The Seated Lady and the Gupta King
27. G. Rees:
Subsistence and the Samgha: the Rock Cut Monastery at Karāp and its Hinterland
28. E. Rogersdotter:
Tracing a Neglected Heritage of Play: Report from a Field Documentation of Engraved Game Boards at the Ancient Site of Vijayanagara, Karnataka, South India (c. AD 1350-1565)
29. M. Rugiadi:
Marble from the Palace of Mas'ūd III in Ghazni
30. I.E. Scerrato:
Dwellings in the Snow: Living Traditions in the Braldu Valley (Baltistan)
31. C.W. Schmidt:
Ongoing Typological Studies of Bodhisattva Images from Greater Gandhāra: Four Jatamukuta Conventions for Images of the Maitreya-type
32. R. Simpkins:
Road Networks and Trade Routes in the Golconda Kingdom (AD 1518-1687)
33. M.L. Smith & R.K. Mohanty:
Investigations at the Early Historic City of Sisupalgarh, India 2005-07
34. M. Stoye:
Festivity and Sacred Aura Thoughts on the Origins and Meaning of the Garland Moulding in the Ornamentation of Gandhāran stūpas
35. H. Tsuchiya:
A Link between the Darel Valley and Gilgit, the Khanbery Valley. Field Research in Northern Pakistan Tracing Faxian's Route from Pamir to Darel 2005 & 2006
36. H.-J. Weisshaar & S. Dissanayake:
The Citadel of Tissamaharama and the Torrents of Spring
37. M. Zin:
The Purchase of Jetavana in an Amaravati-Relief
Herausgeber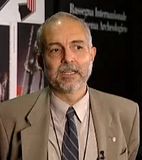 PIERFRANCESCO CALLIERI (*1957), Professor at the Faculty of Conservation of Cultural Heritage, University of Bologna. Profile page.
Quellen: Archaeopress; Amazon; WorldCat