The Cult of Jagannatha
Verfasst von pw am Do, 10/14/2010 - 22:46.
Silva, José Carlos Gomes da:
The cult of Jagannātha : myths and rituals / José Carlos Gomes da Silva. - Delhi : Motilal Banarsidass Publishers, 2010. - XVI, 296 S. - Ill., Kt.
ISBN 978-81-208-3462-0
Rs. 595,00
US$ 13,52 (Eastern Book Corp.)
US$ 14,17 (Motilal Banarsidass)
US$ 29,80 (D.K. Agencies)
DDC: 294.5211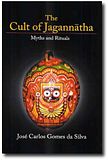 Beschreibung
The Cult of Jagannatha: Myths and Rituals offers a new approach to Orissan ethnography. In sharp contrast with dominant explanations, centred on tribal influences and the history of aryanisation, this book provides extensive evidence on the importance of religious orthodoxy. The transition from the coastal to the inland regions of Orissa is characterised by sharp demographic and sociological discontinuities. Such regional differences are probably a reflection of aryanisation. Ethnological accounts have most commonly relied on the historical reconstruction of this process. It has been assumed that native communities exercised a decisive influence on the traditions that flourished in the delta plain, especially those related to its vital centres-the city of Puri and the temple of Jagannatha. Myths and rituals show that sacrificial symbolism is at the core of Puri's religious system. Explicitly associated with an inaugural aśvamedha (the Vedic horse sacrifice), the building of the great temple is still seen as a transformation of the brick-fire altar. These correlations are further supported by an impressive web of orthodox representations, both Vedic and Hindu. This acknowledgement of orthodoxy takes us back to the so-called singularities of local traditions. How to interpret the iconographic "specificity" of Puri's deities? What status should be attributed to the Śūdra ritualists of the great temple? The present book provides new answers to these old questions. Puzzling as it may appear, the "strangeness" of Orissan ethnography is a particular - yet extremely coherent - expression of Indian traditions. [Verlagsinformation]
Inhalt
PART I: THE BEGINNING BEFORE THE BEGINNING
- Introduction: Between History and Myth
- A Prologue About a Prologue: Textual Self-Awareness
- The Structure of the Myth, the Structure of the Temple
PART II: FROM RITUAL TO MYTH
- Vedic Ritual and Vedic Myths
- Non-Dual Concepts, Dualistic Interpretations
- The Aśvamedha in the Aśvamedha
PART III: REFLECTED FIGURES
- The Vāmana's Three Strides and the Role of the Grāvastut
- The Offender Offended
- The Sacrificer's Alter Ego
PART IV: FROM MYTH TO RITUAL
- The Cosmic Pillar
- The Demiurgic Role of a Royal Sweeper
- Sweeping the Ground, Beholding the Sky
- Beyond the Whole: an Implicate Order
Autor
JOSÉ CARLOS GOMES DA SILVA, Instituto Universitário de Lisboa.
Quellen: Motilal Banarsidass; WorldCat; Eastern Book Corp.; D.K. Agencies.