Hindustani Music
Verfasst von pw am Fr, 07/09/2010 - 22:51.
Bor, Joep [u.a.] (Hrsg)
Hindustani music : thirteenth to twentieth centuries / ed. by Joep Bor ... - New Delhi : Manohar, 2010. - 736 S. : Ill.
ISBN 978-81-7304-758-9
Rs. 2750,00
US$ 61,11 (Eastern Book Corp.)
US$ 100,00 (incl. Airmail) (Vedams Books)
US$ 113,95 (D.K. Agencies)
DDC: 780.954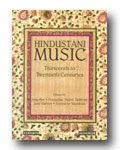 Beschreibung
Papers presented at the Symposium: "The History of North Indian Music : Fourteenth to Twentieth Centuries", held at Rotterdam during 17-20 December 1997.
Inhalt
Preface. 9
Note on Transliteration. 10
Introduction. 11
I. THE FORMATIVE PERIOD
1. Emmie te Nijenhuis and Françoise 'Nalini' Delvoye: Sanskrit and Indo-Persian Literature on Music. 35
2. Madhu Trivedi. Music Patronage in the Indo-Persian Context: a historical overview. 65
3. Emmie te Nijenhuis: Musical Forms in Medieval India. 95
4. Richard Widdess: The Emergence of Dhrupad. 117
5. Françoise 'Nalini' Delvoye: Collections of Lyrics in Hindustani Music: the case of Dhrupad. 141
6. Katherine Butler Brown: The Origins and Early Development of Khayal. 159
II. THE MODERN PERIOD
7. Joep Bor and Allyn Miner: Hindustani Music: a historical overview of the modern period. 197
8. Regula Burckhardt Qureshi: A Mine of Music History from Nineteenth-Century Lucknow. 221
9. Peter Manuel: Thumri, Ghazal, and Modernity in Hindustani Music Culture. 239
10. Daniel Neuman: Dhadhis and Other Bowing Bards. 253
11. Sulochana Brahaspati: Rampur as a Centre of Music. 267
12. Charles Capwell: Representing "Hindu" Music to the Colonial and Native Elite of Calcutta. 285
13. Michael D. Rosse: Music Schools and Societies in Bombay c. 1864-1937. 313
14. David Trasoff: The All-India Music Conferences of 1916-1925: Cultural Transformation and Colonial Ideology. 331
15. Ashok Da. Ranade: Music and Music Drama in Maharashtra. 357
III. MUSICAL INSTRUMENTS
16. Allyn Miner: Sources on the Early History of the Tambūr, Rabab, Sitar, and Sarod. 373
17. Philippe Bruguière: A Historical Account of the Fretted Vina. 391
18. Joep Bor: Early Indian Bowed Instruments and the Origin of the Bow. 431
19. James Kippen: The History of Tabla. 459
IV. INDIAN MUSIC AND THE WEST
20. Gerry Farrell: Indian Music and the West: a historical overview. 481
21. Ian Woodfield: A Harpsichord on the Banks of the Ganges: English Keyboard Instruments and the Collection of "Hindostannie" Airs. 499
22. Neil Sorrell: Early Western Pioneers: John Foulds and Maud MacCarthy. 511
23. Rokus de Groot: Rabindranath Tagore and Frederik van Eeden: Reception of a "Poet-King" in the Netherlands. 521
V. CONCEPTS AND THEORIES
24. Harold Powers: Sargam Notations and Rāg-Rāgiṇī Theory. 579
25. Suvarnalata Rao and Wim van der Meer: The Construction, Reconstruction, and Deconstruction of Shruti. 673
Contributors. 697
Illustrations. 705
Index. 709
Herausgeber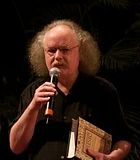 JOEP BOR, Professor in Extra-European Performing Arts Studies at the Creative and Performing Arts Faculty of the Leiden University. Profile page.
Quellen: WorldCat; Library of Congress; Eastern Book Corp.; Amazon (UK); Vedams Books; D.K. Agencies; Bagchee