Epic and Argument in Sanskrit Literary History
Verfasst von pw am Di, 03/23/2010 - 08:08.
Pollock, Sheldon (Hrsg.):
Epic and Argument in Sanskrit Literary History : essays in honor of Robert P. Goldman / ed. by Sheldon Pollock. - New Delhi : Manohar, 2010. - xv, 264 S. : Ill.
ISBN 978-81-7304-865-4
Rs. 795,00
US$ 30,85 (inkl. Airmail) (Biblia Impex)
US$ 36,05 (D.K. Agencies)
US$ 52,20 (Bagchee)
DDC: 891.209
Beschreibung
Keine Angaben.
Inhalt
1. Greg Bailey:
Hermeneutical glosses on scholarly work on the Mahābhārata and the Purāṇas
2. John Brockington:
Is the script relevant?: further evidence from a Nevari-Script Rāmāyaṇa manuscript
3. James Fitzgerald:
The Boy Slowpoke as deep thinker: in defense of straying wives against father's uxoricidal rage
4. Luis Gonzalez-Reimann:
Time in the Mahābhārata and the time of the Mahābhārata
5. Phyllis Granoff:
Karma, curse, or divine illusion : the destruction of the Buddha clan and the laughter of the Yādavas
6. Alf Hiltebeitel:
Mapping Bhakti through friendship in the Sanskrit epics
7. Christopher Minkowski:
I'll wish out your mouth with my boot : a guide to philological argument in Mughal-era Banaras
8. Sheldon Pollock:
What was Bhaṭṭa Nāyaka saying?: the hermeneutical transformation of Indian aesthetics
9. Adheesh Sathaye:
The other kind of Brahman: Rāma Jāmadagnya and the psychosocial construction of Brahman power in the Mahābhārata
10. Sally J. Sutherland Goldman:
Illusory evidence: the construction of Māya in Vālmīki's Rāmāyaṇa
11. Romila Thapar:
The Dāna-Stuti hymns of the Ṛgveda
12. Jeffrey Moussaieff Masson:
Memories of Bob
Gefeierte Persönlichkeit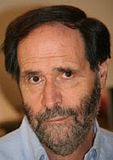 ROBERT P. GOLDMAN (*1942), professor of Sanskrit and Indian studies at the University of California, Berkeley. Faculty page.
Herausgeber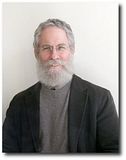 SHELDON I. POLLOCK, The William B. Ransford Professor of Sanskrit and Indian Studies, Columbia University, New York. Faculty profile.
Quellen: Manohar; Bagchee; D.K. Agencies; Biblia Impex; WorldCat